What I learned from coaching the World's best athletes
I traveled to 7 countries with the world's most explosive athletes and I want to share everything I learned with you.
On my first trip, I was fortunate enough to spend time with 3x Gold Medalist Pyrros Dimas in Greece. I was there because Anna McElderry competed at the Junior World Championship. It was phenomenal to be at a world championship in a country so rooted in weightlifting culture.
I even got to have my first full-out vacation with my wife. It was awesome!
But some of the big lessons I learned from Pyrros involved:
Consistency
Hitting positions regularly
Holding the main goal in mind every single rep
Dealing with jet lag
Spending time in the sun
Getting back on a sleep pattern
Optimizing performance
An even sillier takeaway is that the cuisine is all high-quality, whole foods. The authentic Greek dishes were top-notch. It was the best food I have ever eaten in all my travels–what a better place to have olive oil than in Greece!
Anna got 4th at the Junior World Championship.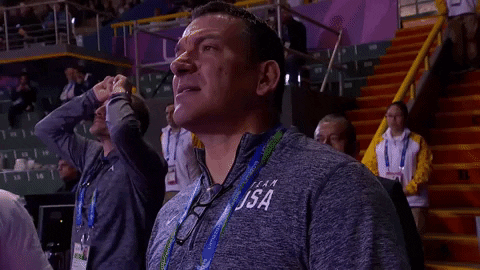 I went to Iceland for the first time. I was there with Sam, Legend, and Noah to throw against the Swedes for the first meet in the outdoor season.
We were heading to Iceland after Sam had thrown a super mark just prior. It made for a big-time competition.
Iceland reminded me of a colder, sunnier version of Greece. Great food, great landmarks, and high-quality people. The trip was top-notch. I felt the impact of being around Vesteinn Hafsteinsson, who is arguably the greatest throws
coach
in the world. I look up to him as a mentor.
Being around other coaches that are the best is awesome. I want to pick their brains. I watched Vesteinn interact with his people. He constantly communicates with his athletes and holds them to high standards.
I left Iceland and then headed to the Youth World Weightlifting Championships. Down in Mexico for 7 days with Ryan McDonald and Kyle Martin Jr. I got to spend more time with Pyrros.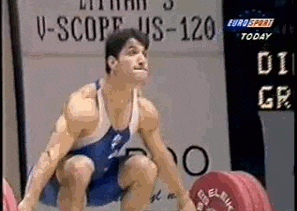 Trying to help younger athletes in a competition setting helps them develop their future in the sport of weightlifting. The earlier I can implement the lessons I learn into youth athletes the better they will be.
Both athletes hit PRs in the snatch, clean and jerk, and total. They handled the pressure of being in a foreign country where English is not the native language. They handled the unfamiliar culture excellently.
Major competitions in the international setting are awesome. The big lesson they teach is competing on a big stage with a lot of pressure. Performing bodes well for future scenarios of a similar vein.
The whole time I am traveling, I am preparing all my athletes to compete in the US Track & Field National Championship. We had a whole team heading out. We had two Air B'n'Bs. One for the discus throwers and one for the shot putters. We were in Eugene, Oregon.
The whole goal was to get somebody onto the world team so that we could return in two weeks for the World Championships.
The cool part is we have a full-fledged throwing team. We travel as a group and compete as a group. We are tight.
It is hard to manage all the awesome, idiosyncratic personalities.
Going into the discus finals, my athletes were all bumping one another out of the finals. As a coach, you are having everyone compete at their absolute best. You have to show up for EVERY athlete. As an athlete, you can IMPACT only what you have control over. You can only impact yourself. Don't worry about the theoretical what-ifs!

From Eugene, I flew to Las Vegas for the US Weightlifting Nationals.
I coached athletes at the Youth, Junior, and Senior levels. All my athletes performed phenomenally.
At the weightlifting national championship, Jake Horst snatched 145 kilos!!! It is one of the best pound-for-pound snatches in the history of the United States. The performance level was off the charts!
I learned how great of competitors my athletes are. I also got to experiment with a couple of ideas I had with running the cards. The big lesson is that if you are confident in your athletes you can be more creative as a coach because you are confident in their performance.
Reflecting on your coaching allows you to travel forward and make adjustments in your athletes' training.
At this point, I was gassed and tired but had a few days at home before heading back out to Eugene, Oregon for the Track & Field World Championship with Sam, Cici Lyons, Eric Favors, and Alex Rose.
I had two discus throwers make the finals. Sam got 10th and Alex got 8th. Alex is the first Pacific Islander to ever make the world championship finals in the deepest field! Alex's mark would have had him medaling in 2015. Speaks to the elevation of the sport since then.
Alex's whole family was out there to see him in Eugene. Making the finals, Alex was super emotional. It puts things in perspective. Those experiences you have with athletes are incredible. Hugging an athlete when they make the world finals is an phenomenal experience you never forget.
I learned that Garage Strength has arrived and is making finals. The next goal is to win medals.
With an almost immediate turnaround, I'm now off to Pan-Am Championships for weightlifting. I had 18 hours at home before heading out. I flew directly to Bogota. My grandmother had just passed away. Death, travel, and being away from my family were HARD.
I was struggling emotionally but made it a point to focus on the moment and be as present as possible for Jake Horst and Haley Reichert while there. Dealing with emotions is a substantial struggle. Time away and the sacrifices made require you to find a balance between work, family, and business.
My athletes handled it incredibly well. I did a decent job, but what they did was uncanny. Haley Reichert won gold in the total, defeating one of the best weightlifters in the entire world. Haley has now won 2 Pan-Ams in a row. Jake hit is 2nd best total ever. Both qualified for the world team.
It also happened to be my 3rd time around Pyrros. Again, the lesson is focusing on what you can control and what you can impact.

Five-day break and then off to England for the Commonwealth Games. I had Cici, Alex, and Obiageri Amaechi competing in Birmingham. I thought 2 out of the 3 of them could medal. It was pretty stressful.
Alex qualified for the finals the day before Cici and Obiageri competed. Cici went out in the last rounds and throws BOMBS!!! The competition was hers. She found her stride and ended up winning gold. A GOLD MEDAL!!!! A COMMONWEALTH GAMES CHAMP!!!!! Top 2 or 3 coaching experiences of my career.
Oh yea, Obi ended up taking 3rd. We already had two medals.
In the finals, Alex came in fourth. Misses the medal spot by 2 centimeters. That was hard. I have never seen Alex so pissed. I didn't know how to talk to him or how to comfort him or how deal with him. This is where it comes back to you preparing as hard as you possibly can. He is going to come back more motivated than ever.
FINALLY! I got almost 4 weeks of rest and being home. But I wasn't done. I headed to Zurich for the Diamond League final. The experience with the athletes is what motivates me. Seeing them achieve their goals is incredible.
I went with Sam. Only 6 athletes compete.
As we prepped, we made some key technical audibles that paid off huge. Sam ends up throwing huge with a 4th place finish. He then leaves Zurich two days later, goes to Zagreb, throws 67 meters, and hits the world standard to qualify for next year.
Sam can compete after an 8 week's layoff. We are still trying to get better.
It all comes back that sports that are Olympic best, there is not a lot of funding. Your support with the YouTube channel and support buying products is huge. It helps us develop content and helps us share information. Because of all of you, dreams become reality. You inspire a hard work ethic and a platform for that shared journey.
Constant improvement, constant reflection, and constant growth allow you to have more stories, more journeys, and more experiences.
Check out our new strength training app, PEAK STRENGTH!

Welcome to the Garage Strength Blog, where it is my goal to provide you with the experience and knowledge I've gained in the strength and conditioning world over many years of learning from both successes and failures. I train elite-level athletes in a multitude of sports from the high school to professional levels, already producing 5 Olympics and 30+ National Champions. If you want to be the next champion I train, check out my strength programs below!

Join for free educational videos EVERY WEEK on strength coaching and athletic performance
Strength Training

Built for You!
try Free for 7 days
Maximize your athletic potential with
individualized, sport-specific training to increase your strength, explosiveness, and speed.