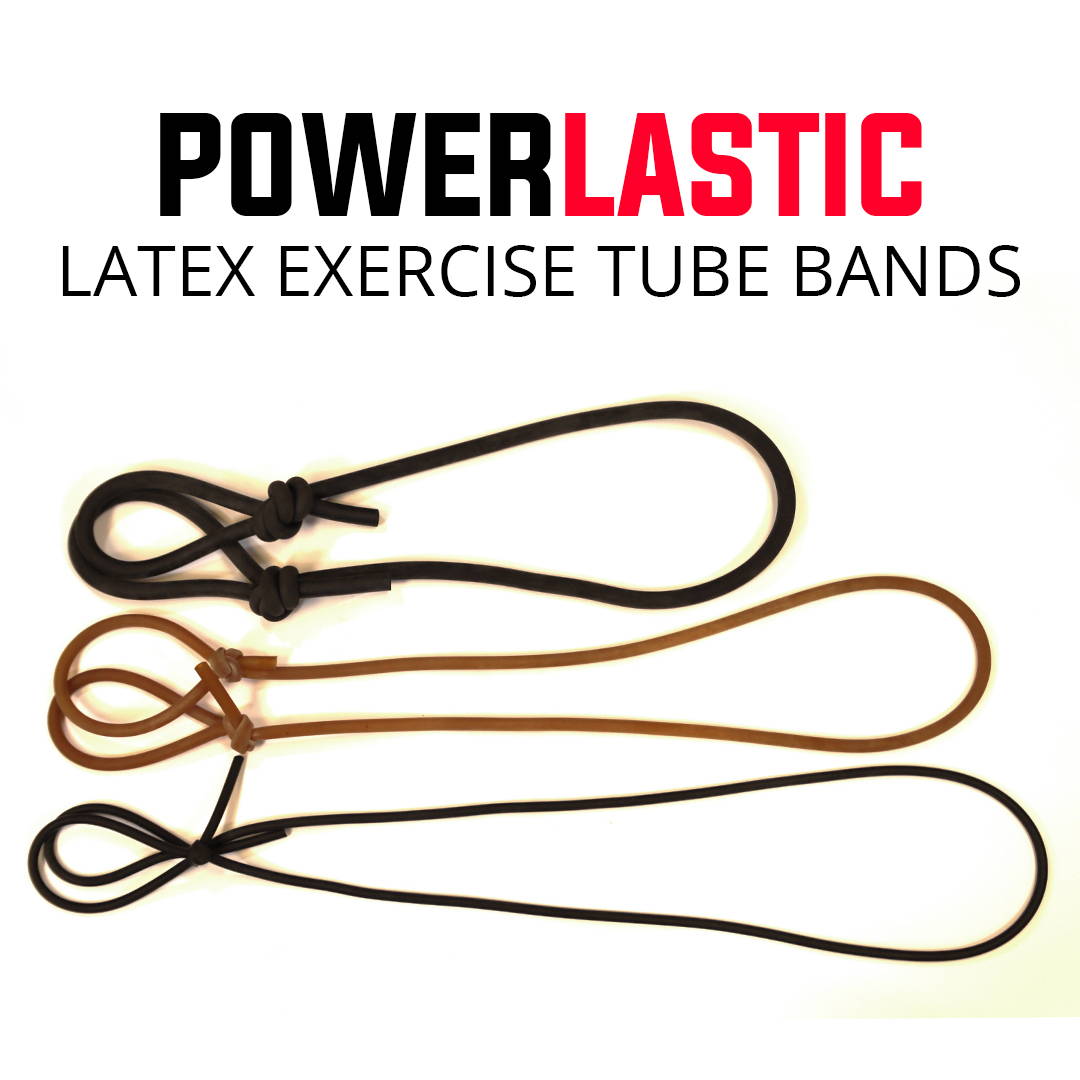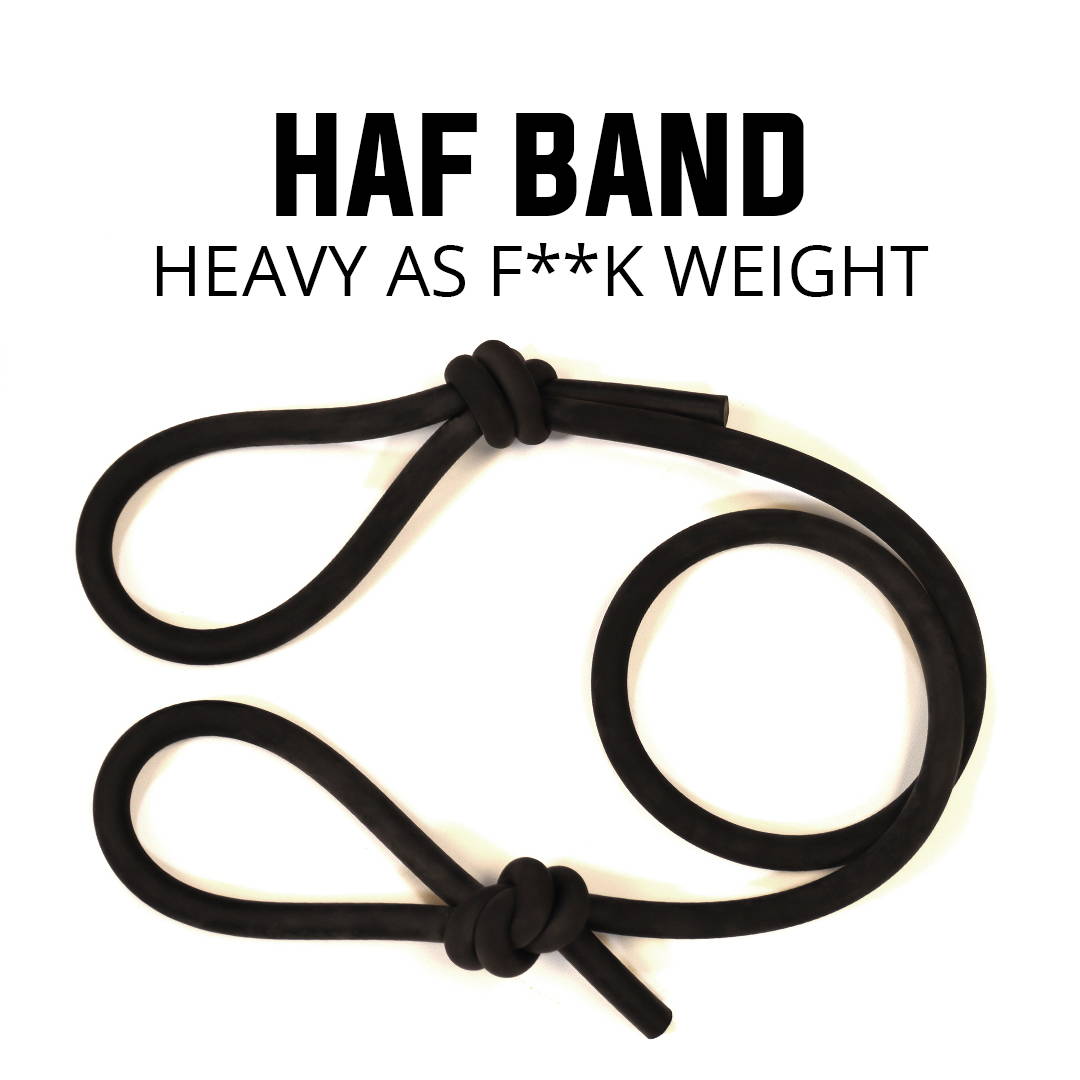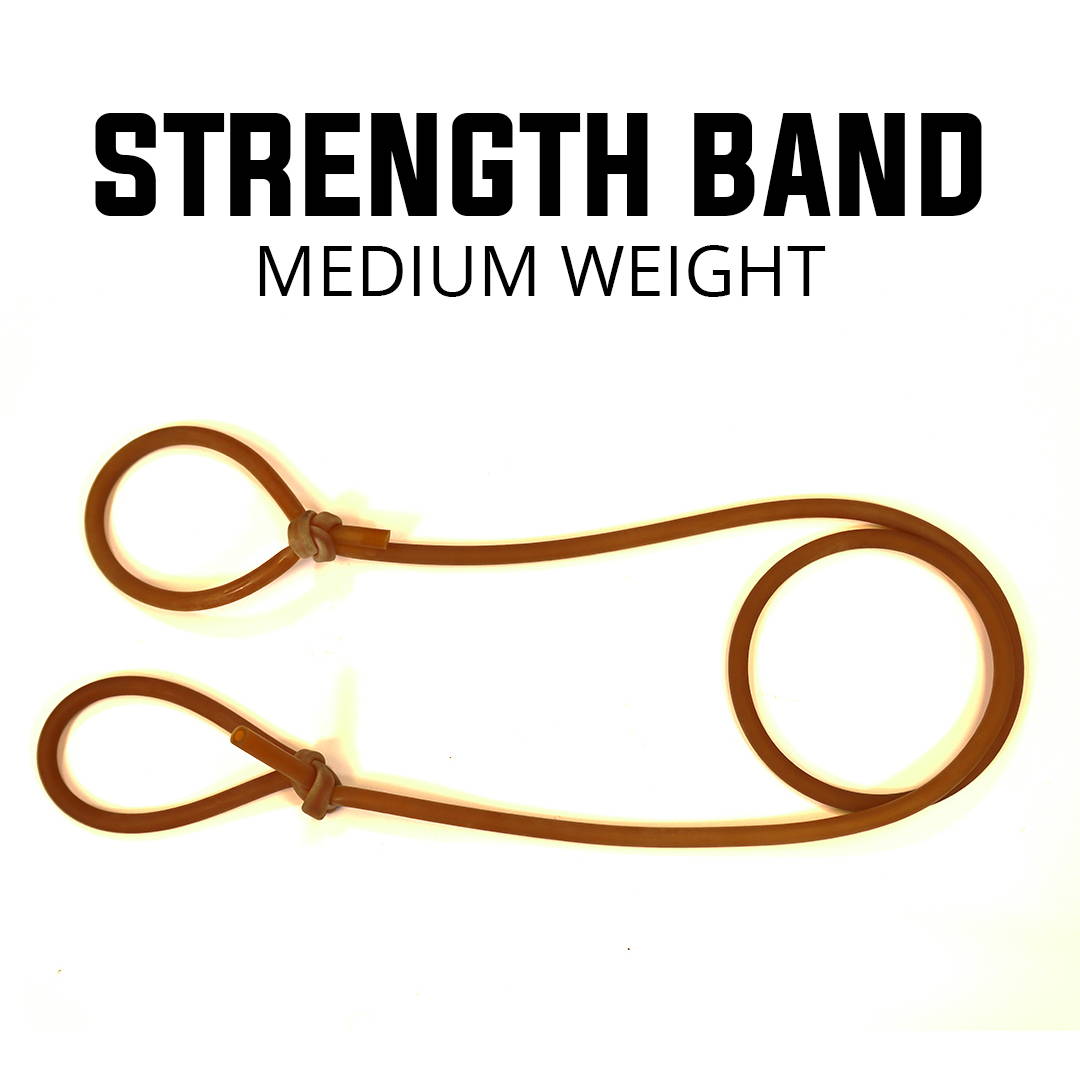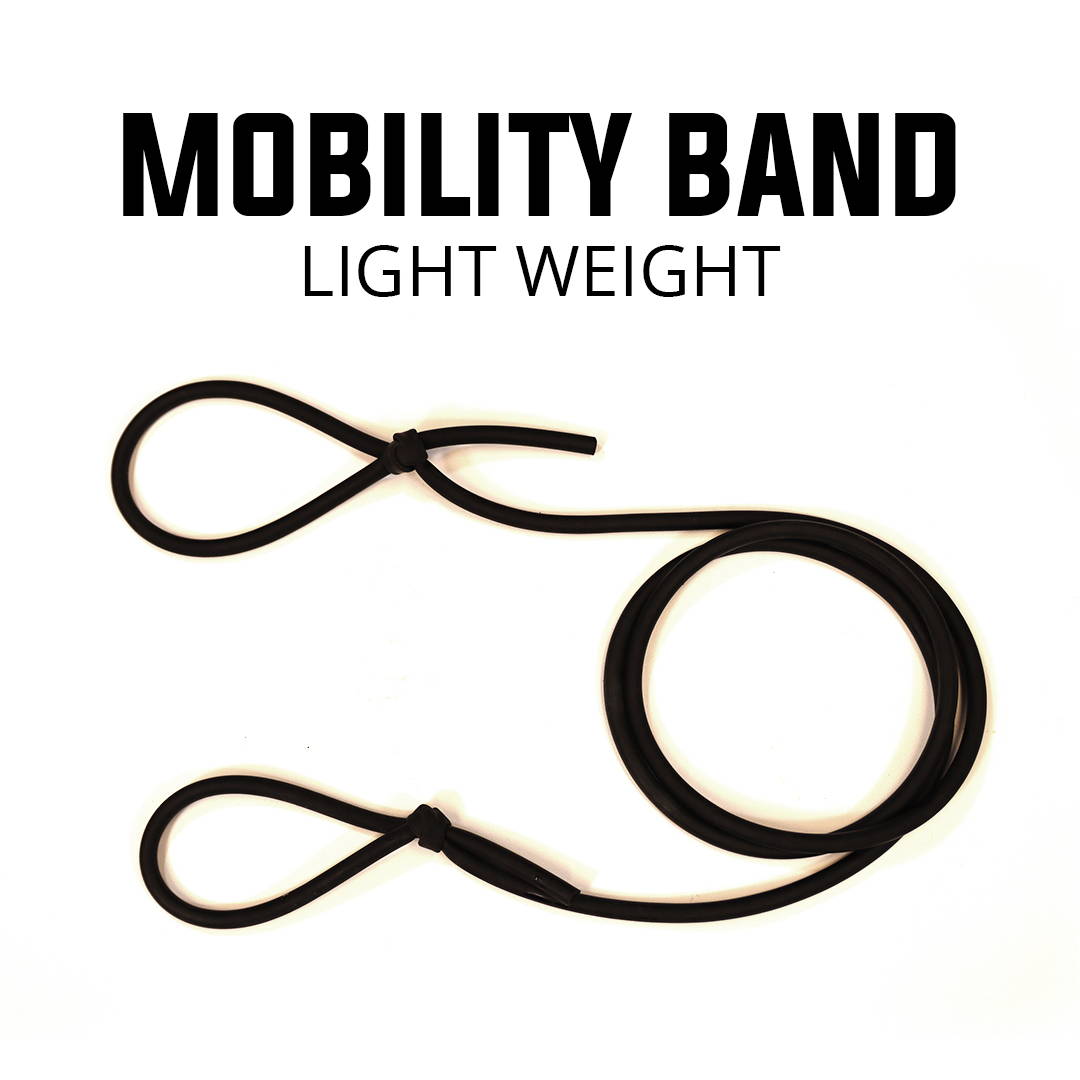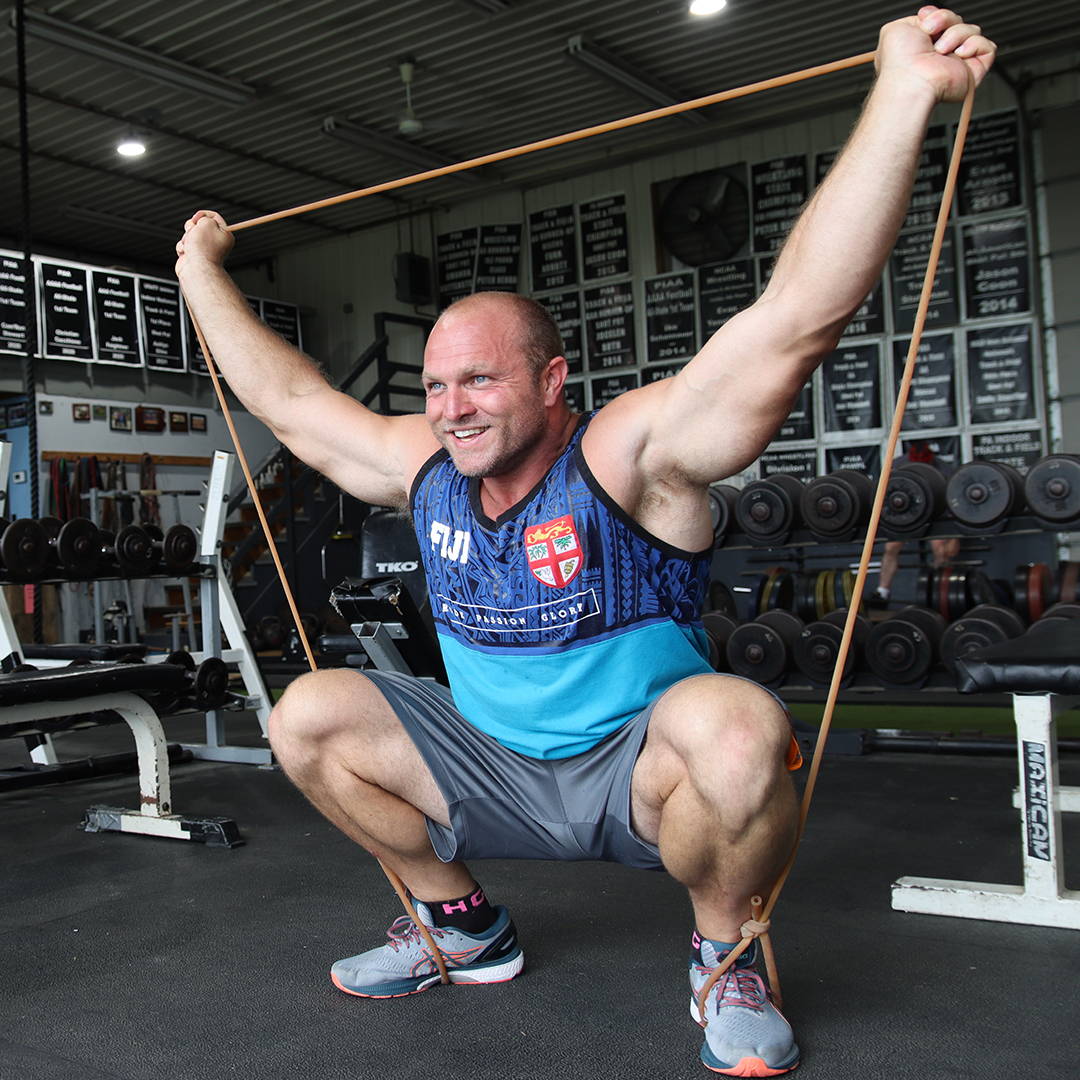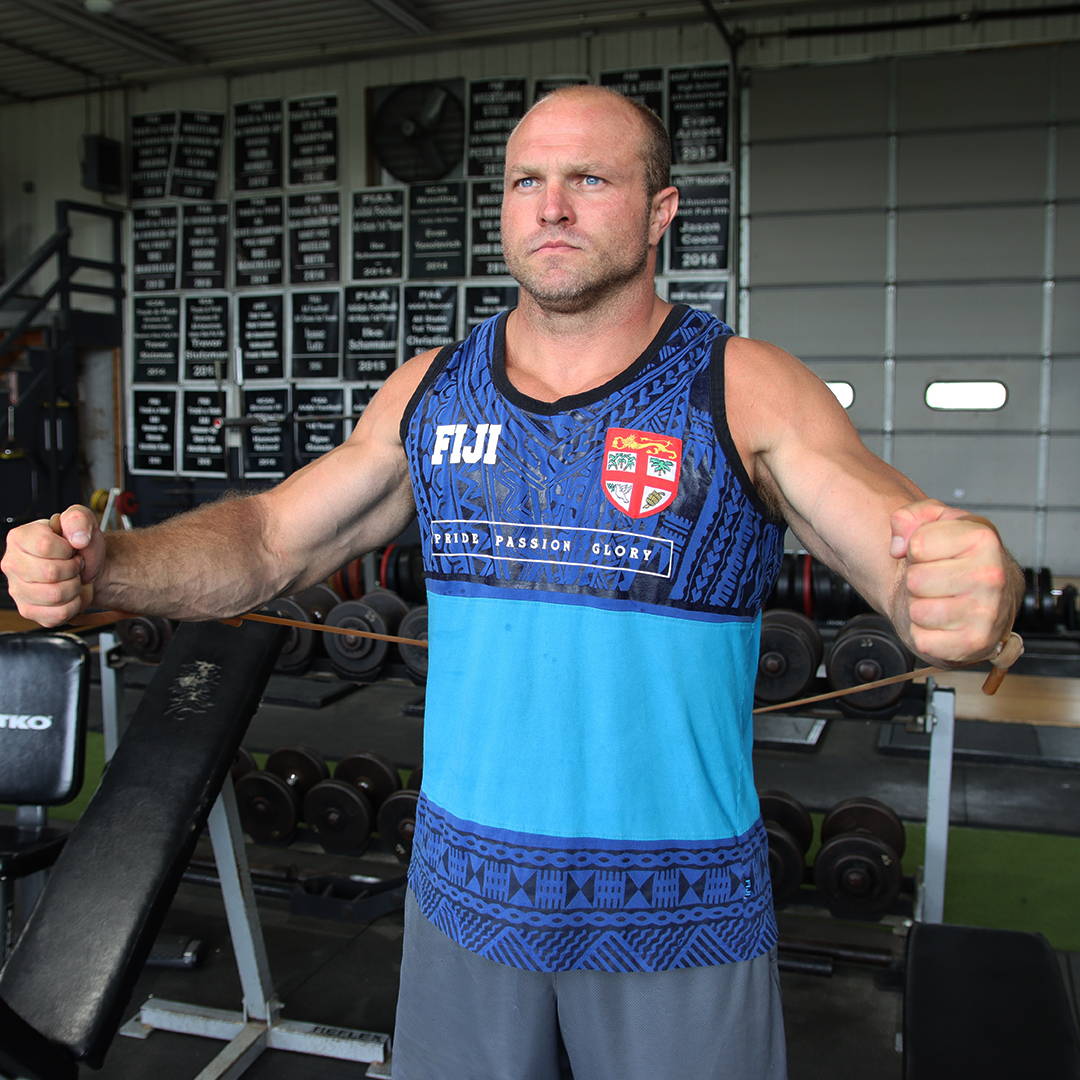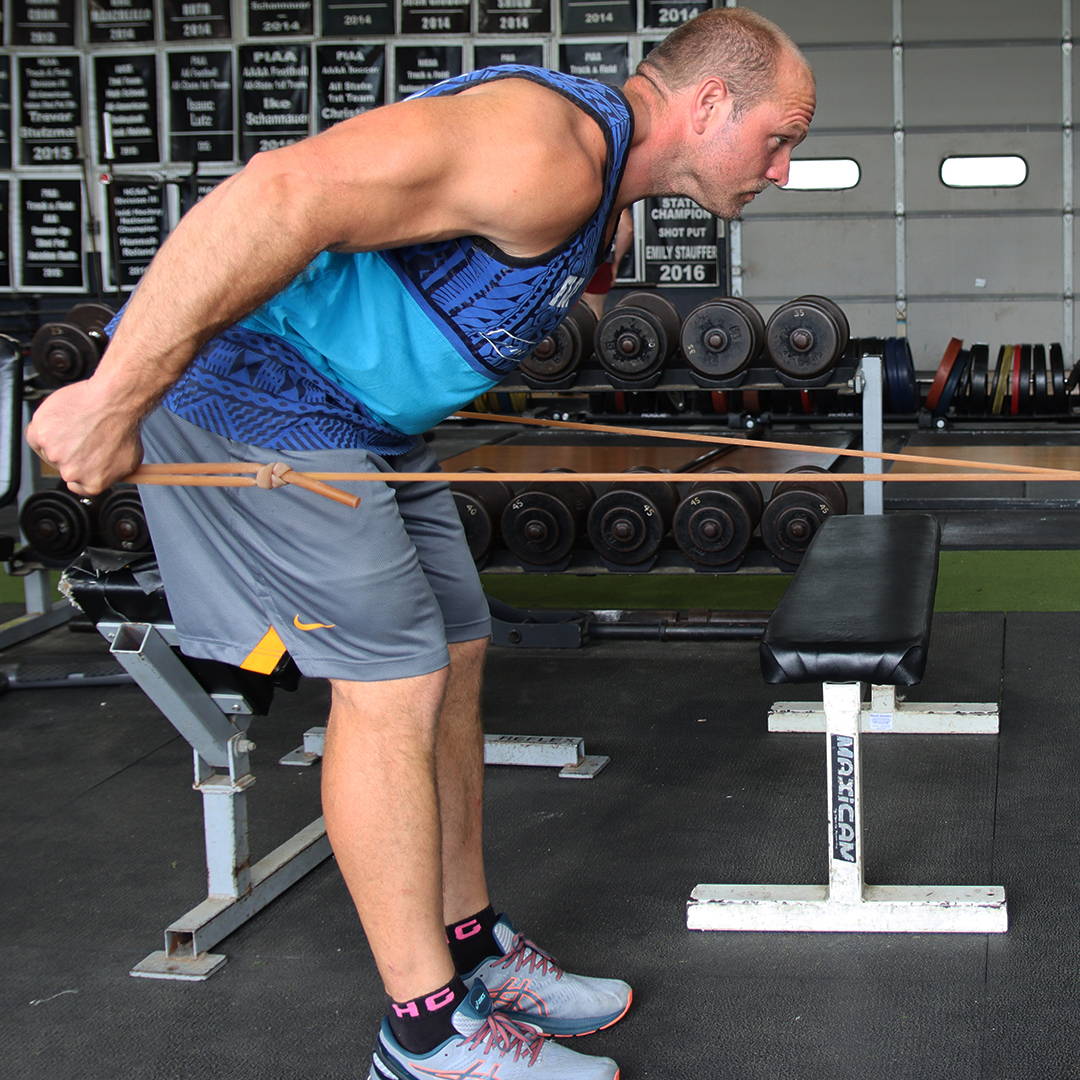 The PowerLastic Latex Exercise Bands are the perfect tool for any accessory strength movement and can even serve as a mobile gym when traveling. As the most durable resistance bands on the market, they will hold up to the constant strength gains you are making year after year.
- Extremely Durable
- Tube shape allows for easy grip and versatile use
- Handles comes pre-tied
- Receive a FREE PROGRAM if you buy all three bands!
HAF (Heavy as F**K) Band: This "Gym in a Band" is one of the heaviest bands you will find and is compact enough to stow away in your gym bag for easy access whenever you want to get a quick pump in. The HAF Band is ideal for strong muscle group use such as chest, bicep, and tricep exercises, as well as supplementing barbell exercises such as bench and squat. We suggest that you have a good strength base to make the most use of this band.
Resistance weight: 125lbs at medium tension
Length: 5 feet
Strength Band: The strength band is our all-purpose medium strength band that anyone can find a multitude of uses for. It is best used for accessory exercises such as shoulder, back, hip flexor, and core exercises.
Resistance weight: 55lbs at medium tension
Length: 6.5 feet
Mobility Band: The mobility band is a lightweight band ideal for warming up and mobility exercises. Use the band to warm up your shoulders, hips, and any other muscle group or joint that needs a little blood flow.
Resistance weight: 20lbs at medium tension
Length: 4 feet

Want to learn more about how we use our bands?
Watch Below!
Frequently Asked Questions
Do the bands come already tied?
Yes, the bands come pre-tied.
How do I receive the free program?
Immediately after purchase, you will be directed to an order summary screen that will have the button, "Access My Digital Content". Click on the link and you can download your new program and start getting SWOLE today! The bands will still be mailed to you.
Will I be mailed the program?
No, the program is only available in digital form. The program is sent to you as a PDF which includes the details of your training and links to videos of the exercises included.
When should I start the program?
You may start the program as soon as you receive it! Start on Day 1 and complete all of the days in the workout in one week. Then start over on Day 1 again on the same day of the week that you started the program.
What if I don't know what an exercise is?
We have video links embedded in the program for every exercise! If you still are sure if you are performing an exercises correctly, shoot us an email at gssportsperformance@gmail.com!