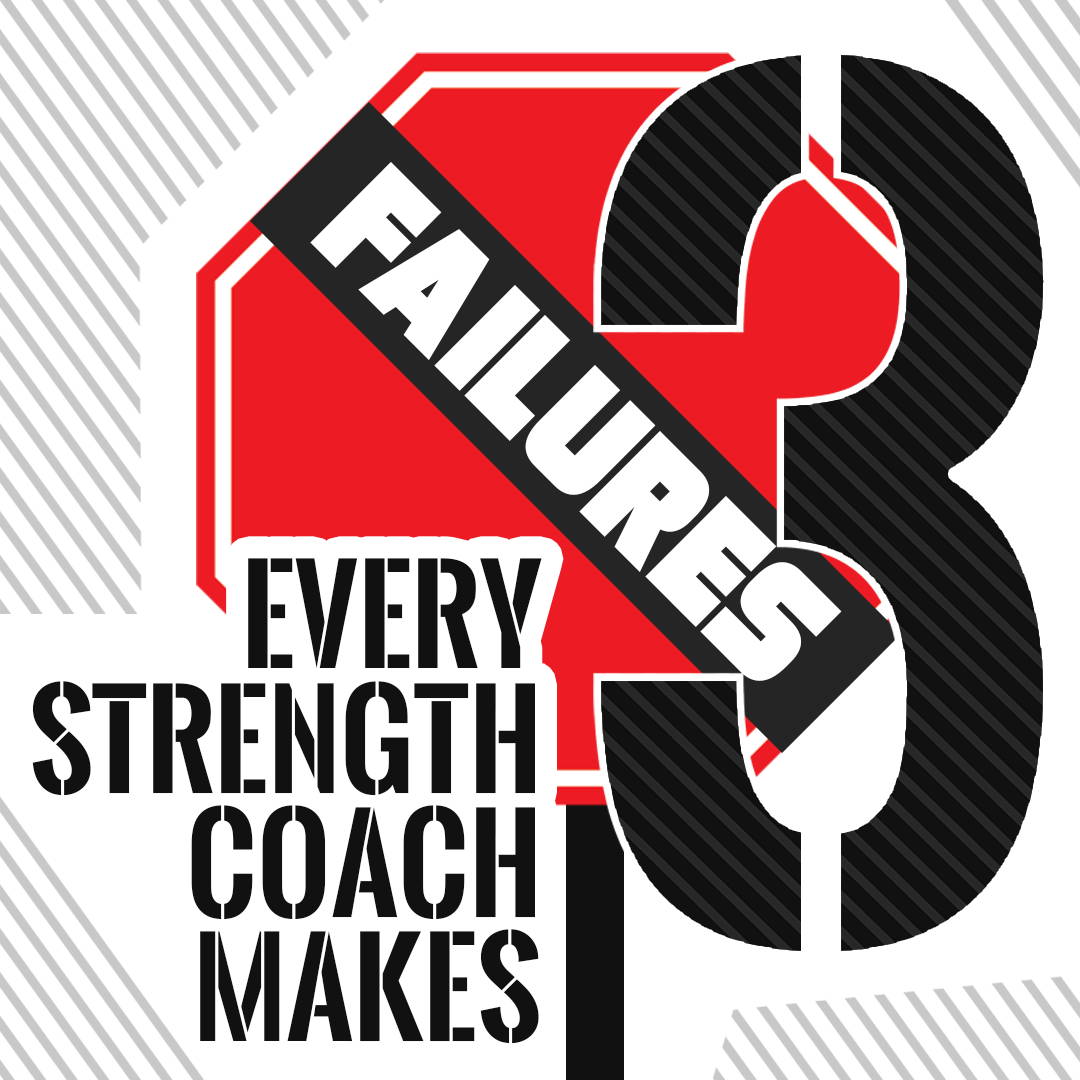 One of the running jokes with all of my weightlifters tends to be, "When is Dane not running an experiment on us?" Weird movements, weird warm-ups, weird tempos, weird names, weird rep schemes, these are all consistencies you may find inside a Garage Strength Custom program. Although it might be a joke and to a point, it may even be a valid complaint, it is one of the main factors behind the success of our gym and the success of our Olympic weightlifting team.
Over the years, I have run 658 experiments. These could be based on various issues. Mobility problems? Check (thanks Dr. John). Strength issues? Of course. Frequency? 100%, all the time. Intensity? Every program. Loading schemes? Yes. The experiments are the best way that I can learn from my athletes and this is not a foreign concept.
While I trained under Dr. Anatoly Bondarchuk, one of the most important factors he told me to do as a coach was to experiment. His exact words, "We are not men with lab coats. We are men with boards (he meant clipboards)." This was coming from a dude who wrote his doctoral thesis on the fact that many throwers hit peak condition at various times, even when they are doing the EXACT same programming.
This was a lesson I took to heart. I could read every damn book on sports science, I could understand planar motion, joint integrity, neural drive, and myelination, I could have a firm grasp on mechanical adaption and even on technical literacy BUT if I wasn't experimentingon my athletes, I would have ZERO clues on how to implement these lessons. Over the last decade, I have gotten a bit more controlled with my experiments and understand the results a bit more and this is scary. The system is an evolving system that consistently churns out freaks and it's only going to keep getting better.
Ok, I am done the bragging. I want to share something VERY simple that I experimented with recently. Hayley Reichardt competed at the San Diego Open a little over a week ago. Hayley came into the competition with a total PR of 172 kilos as a 49k lifter. She hit that total at Junior Worlds when she placed third. That was about 14 weeks ago. We have implemented VARIOUS experiments on Hayley since then. However, one very simple experiment was completed the weekend of San Diego.
As a coach, I get FOMO. I travel quite a bit and while I am gone, I miss my athletes quite a bit. I miss their progress and I fear that I am missing their development and execution. I also feel that I could be missing ONE thing that could enhance their growth as an athlete and want to make sure I can continue to coach them while I am abroad.
Before the San Diego Open, I was in Doha, Qatar. During this time, Hayley had been sending me tons of videos and I was in return, analyzing and sending cues for training. During this time, I noticed Hayley was shifting her right foot forward in the catch of the snatch.
She did not complain about anything specific in her shoulders or hips. I cued her on this misfiring but the movement did not improve. As I was flying from Doha to San Diego, Hayley was sending me videos and I was analyzing them in the plane. I could still see her foot moving forward. During the flight, I decided, "I am going to make Hayley train the morning of her competition."
Before you all jump all over me, calling this a case of FOMO. I have some foresight to my thought process.
I hadn't seen her train in a while and getting some work with her prior to competition wouldn't necessarily be a bad thing.

Hayley handles volume quite well and I knew the workout would not tax her.

There was a 3-hour time change, training in the morning could help her shift her circadian rhythm to improve her output in the afternoon.

Hayley also trains twice a day, three days a week.
We snatched to 45k and clean and jerked to 70k. The snatch was about 58% of what she ended up hitting in the competition while the clean and jerk was about 69% of what she hit. Hayley went on to put up a 178k total, a PR on the international stage and a 6k PR total. On the surface, the experiment was a success. HOWEVER, I truly believe we went too heavy on her 70k clean and jerks. The success was found in cleaning up the right foot movement on that day in the snatch. I also believe it helped her feel strong for the afternoon, so that was a success as well. BUT, the clean and jerk should have been done closer to 60k instead of 70k and Hayley confirmed this suspicion after we recapped the competition.
This was an excellent experiment that we will keep in our back pocket for future competitions where travel is involved. It was also a learning experience based on ranges of intensity. It also helped me get my eyes on Hayley's technical progress and make any corrections. Experimentation may seem daunting but it is 100% the greatest tool for any elite coach.