Lasha Talakhadze BREAKS World Records - How!?
Lasha Talakhadze was just in Uzbekistan at the world championships of weightlifting (along with Garage Strength's Jacob Horst, who got 11th place in the 73 kg weight class). Lasha ended up breaking the snatch world record, clean and jerk world record, and the total world record. Lasha is the strongest human being in the sport of weightlifting history ever to compete. No questions asked, Lasha is the absolute strength analysis champion.

As I watched Lasha's competition lifts, I made it a point to pay attention to how he moved and his technique in performing the lifts. I also wanted to bring the discussion to what it means for the sport of weightlifting, specific to the 2024 Olympic quad, and potentially the 2028 Olympic quad.
Lasha came out and smashed his opener at 210 kilos. He has doubled 210 kilos as a no-foot snatch in training. Lasha has also put on the pounds. He is up around 185 kilos at this point. Supers have to take notes. Lasha is the blueprint. Just look at how big he is!
Then the second snatch attempt, jumping 8 kilos to 218 kilos, just grooving, so dialed in, he smacks this attempt again. At this point, he had won the snatch portion of the competition. It was all just a prelude to the third attempt.

Lasha's knees off the floor are impeccable. His knees come back, the bar passes the knees as he continues to hold a flat foot position, and of course, he ends with that incredible upper body finish.
Watching the video, I got antsy and curious about what they did with the snatch card as they filled it out.
To give some context, Lasha set the world record in the snatch at 223 kilos at the Olympics in early August. Then he comes out in December and does what he does. It speaks volumes to having technique, being technically focused and precise with movement pays off, because all you have to do is bring the juice to the big bar.
225 kilos!!! Four reds on each side!!!!
With a collar-to-collar grip, Lasha pulls, catches, and has to make a little correction down in the bottom, the bar just a hair out of position as he was about to stand up. He just sits back down and takes a little double bounce before standing back up. The LARGEST snatch in the history of the world right there.
Again, the knees come back, he stays flat-footed, sits on the heels, and he grounds flat-footed. He has just great movement. Watching his foot position as he grounds is a wonderful example for any and all weightlifters to take notes and learn from.

I wanted to try and fast forward to his second attempt because his jerk wasn't his most technically efficient lift. The bar appeared to be a little bit forward. I found it interesting to see someone who is as on point as Lasha occasionally showcasing a chink in his armor. Despite the chink, he still goes out and grinds out a good lift.

One thing I love about Lasha is his rituals as he approaches the bar. Young lifters can take notes from the routine Lasha has of approaching the bar. I am not saying to do exactly what Lasha does. Not at all. That is Lasha's ritual. I am saying to approach the bar in a ritualistic manner to create a routine and get one's headspace in the right place.
So at this point, he is five for five. It is crazy to watch a lifter like Lasha who is so in-tune with what he needs to do technically at every point of the movements.
And then came the last attempt at 267 kilos. That weight is so heavy! Imagine this guy playing left tackle? Lol.
Again, the ritual: he crosses himself, puts chalks on, eyes up the bar, walk back, and is ready to attack it. It is the same pattern over and over again every time he approaches the bar.
I watched the video and said, "That is a lot of freakin weight. That is absolutely insane."
They gave Lasha this lift.
I don't know if there was an error with the buttons or the judges or just some type of mistake. They had called it with two reds. I'm almost positive that was an error unless someone was out there trying to get Lasha. The 267 kilos clean and jerk was definitely a white light lift.
We can learn from how Lasha competes and from how he prepares. We can learn from his impeccable technique. Physically the expression of strength that Lasha demonstrated in this competition is historical.
The IOC also just announced that weightlifting will be in the 2024 Olympics. I'm going to say some things people don't want to hear. The IOC cut it down to five weight classes. For men, it is 61, 73, 89, 102, and 102+ kilos. For women, it is 49, 59, 71, 81, and 81+ kilos. Those are the weight classes in the Olympics for 2024.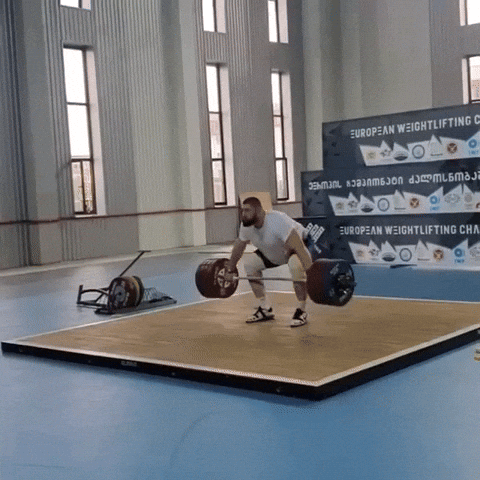 The sport of weightlifting is being put on parole and will get taken out of the 2028 Olympics unless the sport does basically four things. One thing that needs to be done is the IWF needs to have a more stable government, fewer delays in elections, and less jockeying around of people in the governing body. In the past, I have called to just disband the IWF, similar to what happened with wrestling when it became the UWW. I think it should happen. It will show the IOC that the sport will be stable heading into 2024 and allow the sport to stay in the Olympics for 2028.
The next things had to do with delays on the IWF constitution, no relaxation on eligibility-based criteria, and the Olympic qualification system for Paris has to take into account countries doping history. Specific countries' history of doping should have an impact on the qualification in Paris.
Here is the problem. Lasha is the greatest of all time. But Lasha, at 19, tested positive. He served his ban. My problem and where I'm struggling is that Lasha has a technique that I love, I think his coach is amazing, and I think the whole system around him is tremendous.
Then it reminds me of Ilya in 2014. We aggrandize everything Lasha has done. Snatching more than anyone and clean and jerking more than anyone EVER in the sport. Lasha is outperforming guys in the past who were seriously gassed out of their minds. With the IOC putting pressure on the sport to clean up, we have a potential issue arising.
I don't think Lasha is clean. I know I'll take heat for this. Whatever. We are celebrating these lifts and the style of competition and what I have personally celebrated. I have even said Lasha is the best of all time even suspecting he is on PED. It is this constant cycle of amazing lifts that we want to celebrate while putting the reigns on the banned substance use.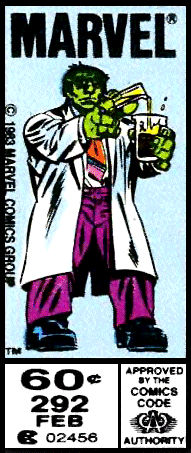 Now Lasha did win a world title on United States soil and passed the USADA drug testing. It feels like a real struggle in the area. How clean are the people at the top? Is going to be like Ilya and figuring out how the athletes are pulsing the drug usage to help pass the test? Will that come to light in the future? And will that essentially be the ax to weightlifting as a whole in the eyes of the IOC? I think it is a yes.
Can weightlifting be saved? Yes. It will definitely be in the 2024 Olympics. And the cutting of weight classes makes it harder to get into the Olympics so people will cheat even more to get there.
We are all celebrating lifts by someone who has tested positive in the past, as well as breaking all-time world records, and we want to believe someone who is clean is beating all these guys in the past who were on drugs.
What happens in the future? Guess we will find out.
We can save weightlifting in the Olympics. Let's start by following the lead of wrestling and starting a whole new governing body. We also need to find out the best means to prevent corruption in certain countries where athletes are competing for a living from their governing body because of so much nationalism behind them.
With all the shade I'm throwing on Lasha, I do want to celebrate all the positives we can take from his performance: his rituals, his technique, and the sheer numbers. But I also want to have severe caution with celebrating the weights on the bar. Logic might tell us otherwise around the weight lifted coming from a clean body.
We need to come up with some means of keeping everything clean. That includes the United States. We all need to follow the rules, comply, have the qualification procedures in light of the doping history, and proceed forward.



Dane Miller is the owner and founder of Garage Strength Sports Performance. He works with a select handful of clients on building comprehensive programs for fitness and nutrition. Several times a year he leads a workshop for coaches, trainers, and fitness enthusiasts.
Thank you for reading, watching, commenting, sharing, and spreading all of our information around the web. Want more information like this? Become a part of the journey on Twitter, Facebook, Instagram and YouTube!