How To Be A Great Coach | A Case Study with Dan + Trevor
There are so many factors to be considered as a sports performance coach. Developing freak athletes is a journey.
At Garage Strength, we have used our system, Parabolic Periodization, to develop multiple Olympians, dozens upon dozens of All-Americans, over a hundred state champions, and absurd amounts of all-state players. We think of strength and conditioning from a big, top-down perspective.
Ultimately, we have to remember the point of coaching and our why for coaching. The reason why we partake in sports as an athlete or coach is to have a crazy, emotional adventure. It is fun, complicated, and has a lot of things going on. We have to get better. We have to face fears and overcome obstacles. In the process, a lot of cool stuff happens through great experiences and wonderful life lessons. Coaching well is awesome.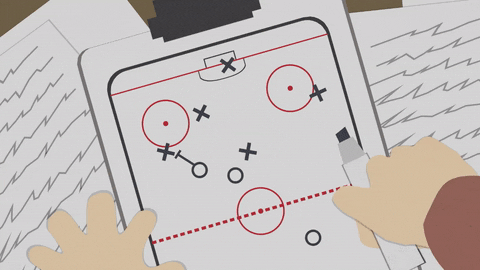 This brings us to how we have used our coaching system to educate other coaches who have taken this system and implemented the system within their own scenarios. Through this implementation, these two coaches have reaped the rewards and success from becoming better coaches.
Let's look at two specific coaches.

Trevor trained under the Garage Strength system and was a key part of my development as a coach. He was D3 All-American in shot-put before going to coach at Toledo. After coaching at Toledo, he came back to Garage Strength to coach. On his return, he was pretty much a blank slate as a coach.
Trevor and I had four or five years of working together as coach and athlete. The new challenge was getting a coach with zero experience to be developed over time to implement and succeed with the Garage Strength system. Trevor came in at a point where we really didn't have any high-school throwers remaining. We did have a lot of talent.

I wanted to spend most of the time with the professional, post-collegiate throwers. Trevor stepped up and took over the high-school program and basically reloaded and rebuilt the talent pool.
During this time (and continuing to this day), Trevor took control of his leadership and grasped how to relate to different athletes. He gained a deeper understanding of the programming and needs of specific athletes. This led to a lot of great things.
Since Trevor has been back at Garage strength as a coach, every single year for the last three years, Trevor has developed multiple high school athletes who are the absolute best in the throw they execute. We are talking about national champion quality throwers.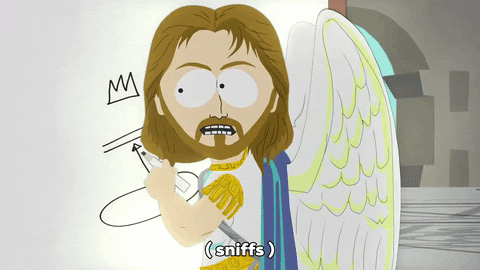 Trevor is able to see the transfer of training through technical coordination movements, absolute strength, and plyometrics and how to group them all together. To the point now, Trevor has even more athletes being developed right now.
It is a running joke, that isn't really a joke, that Trevor is the coach at Garage Strength who has trained the most state champions in the throwing events. We won't even mention all the football players he has helped develop as well.
Dan worked under me from 2012 to 2013. He then left and opened the Dojo. Over time, he has developed males who can clean and jerk over 400 lbs and developing a woman who can snatch 103 kilos. Dan has an athlete now who is on the USA men's 7 rugby team (the USA is ranked in the top 5).

Dan understands how to bucket specific types of athletes and test them over and over again. He can recognize the specific means of dynamic programming set up to pull and play with different programming. He also uses absolute strength, dynamic trunk control work, and incorporates positive nutritional factors to help develop athletes.
As coaches, we can reach more athletes by understanding everything we can do to make a positive impact. We can go on the journey as well and have tons of awesome experiences and grow from the work we have done.
If as a coach you are struggling to piece everything that goes into coaching, and things are cloudy and you feel like you still don't have a full comprehension of developing a system, I can recommend enough reading the Sports Performance Bible and taking the corresponding video course.



Dane Miller is the owner and founder of Garage Strength Sports Performance. He works with a select handful of clients on building comprehensive programs for fitness and nutrition. Several times a year he leads a workshop for coaches, trainers, and fitness enthusiasts.
Thank you for reading, watching, commenting, sharing, and spreading all of our information around the web. Want more information like this? Become a part of the journey on Twitter, Facebook, Instagram and YouTube!