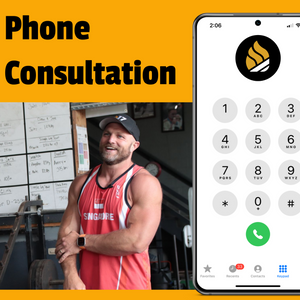 Are you looking for advice on anything strength training, sports performance, or weightlifting? With this purchase, you will be able to schedule a time to call Dane's personal cell and talk about any questions you have in the realm of training.
The phone call will be set up for 30 minute blocks.
Maybe you are...
A coach who is interested in learning more about a specific aspect of programming for strength athletes.
An athlete who wants advice on how to dial in a certain aspect of their training.
A coach was has a specific problem they haven't been able to fix with an athlete and needs advice.
An athlete who needs to figure out a long term plan or daily plan for their training.
A coach who needs a second opinion on how to set up a peak for an athlete.
Whatever your question is, Dane will be happy to dive into it and consult you to become a better coach or athlete with a more concrete plan to success.