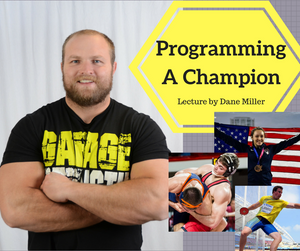 Lecture is available NOW! 
One hour lecture describing the integrative processes it takes to become a champion. Useful for athletes and coaches alike. Lecture addresses the physical, mental, rehabilitative, and nutritional aspects of training.
Lecture and slides from this 60 minute presentation will be immediate available for streaming upon purchase. You will have access to powerpoint presentation download upon purchase as well.