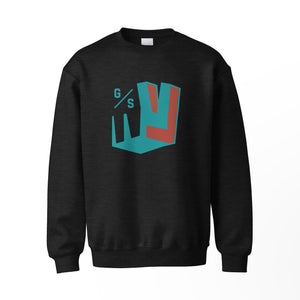 Printed on a Premium Independent Trading Co PRM30SBC crew sweatshirt printed with water base ink. The material is 8 oz 52% cotton / 48% polyester blend which gives this hoodie an ultra soft and comfortable feel.
In general, these fit similarly to male cut tees. However, they fit very slightly bigger. For the vast majority of people, we would not recommend sizing down. For instance, if you fit comfortably in our male L tees, you should get an L in this hoodie. However, if you're way at the bottom of the size range for our male tees and they are really baggy on you, you could consider sizing down for this hoodie. But 90%+ of people would find these too tight if they size down so generally we recommend matching your size in male cut tees.

Printed and shipped by hookgrip.