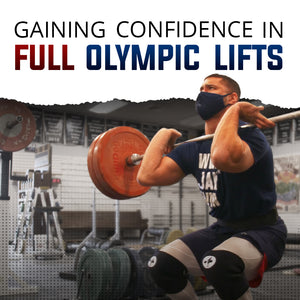 Have you ever thought ... How do I get better at Olympic lifting? 
If you have been following us for a while, you know there is a tremendous benefit to using the snatch and clean in sports performance training. Olympic lifting will develop both strength and coordination, and teach the athlete proficiency in technical training.
But what if your lifts are sub-par? We put together this quick guide that is guaranteed to boost your confidence in the Olympic lifts, and get you more quality reps, accelerating your sports performance gains.